Thank you for Your Order!

We are so glad to help make your life a little easier and make Christmas time even more fun and magical for your family!
Get the 2023 Extra Elf Tips Below!
sign Up Here to Get Extra Elf Tips!

Your Elf Says Hello on December 1st

Need more Naughty or Nice Notice Cards?

SHOP NOW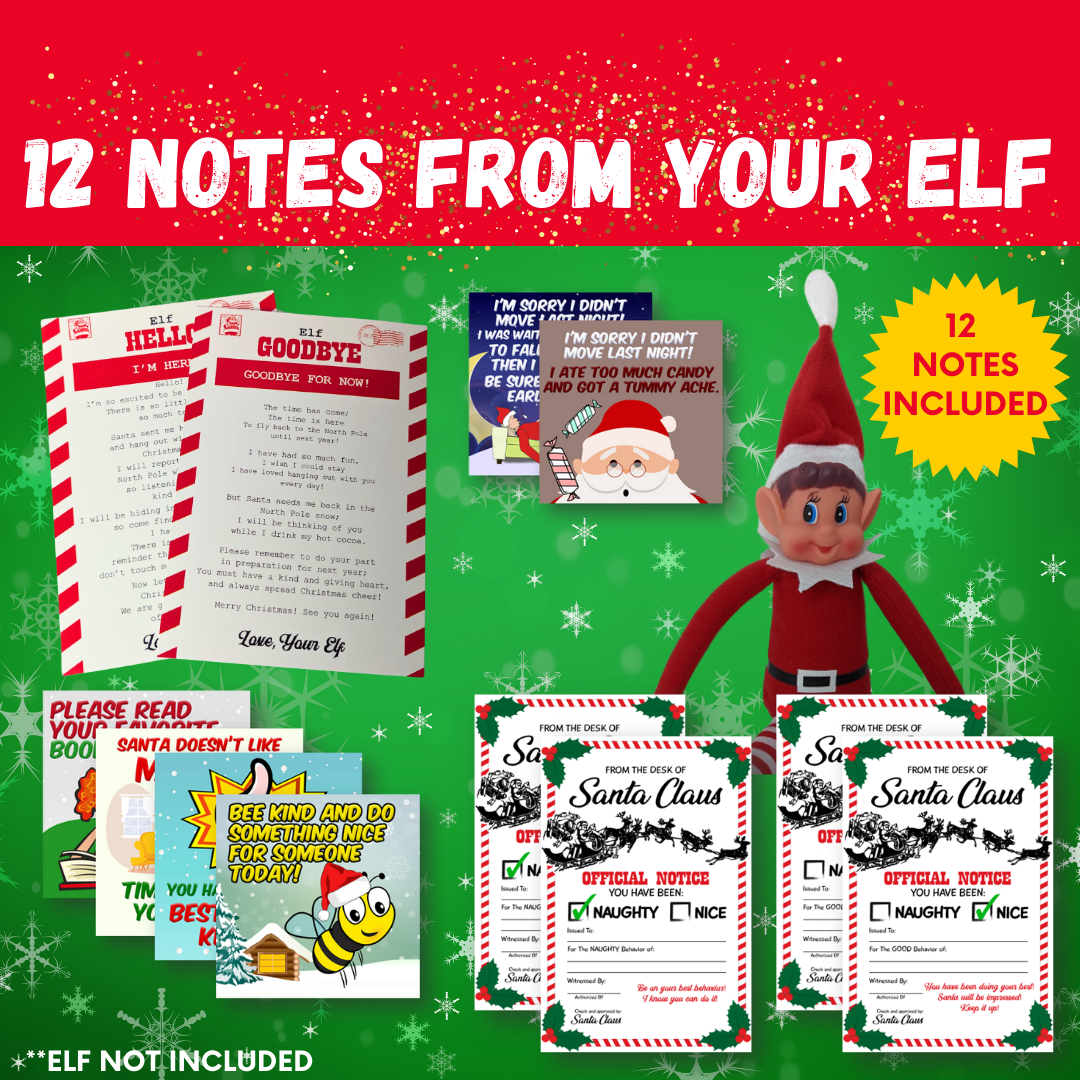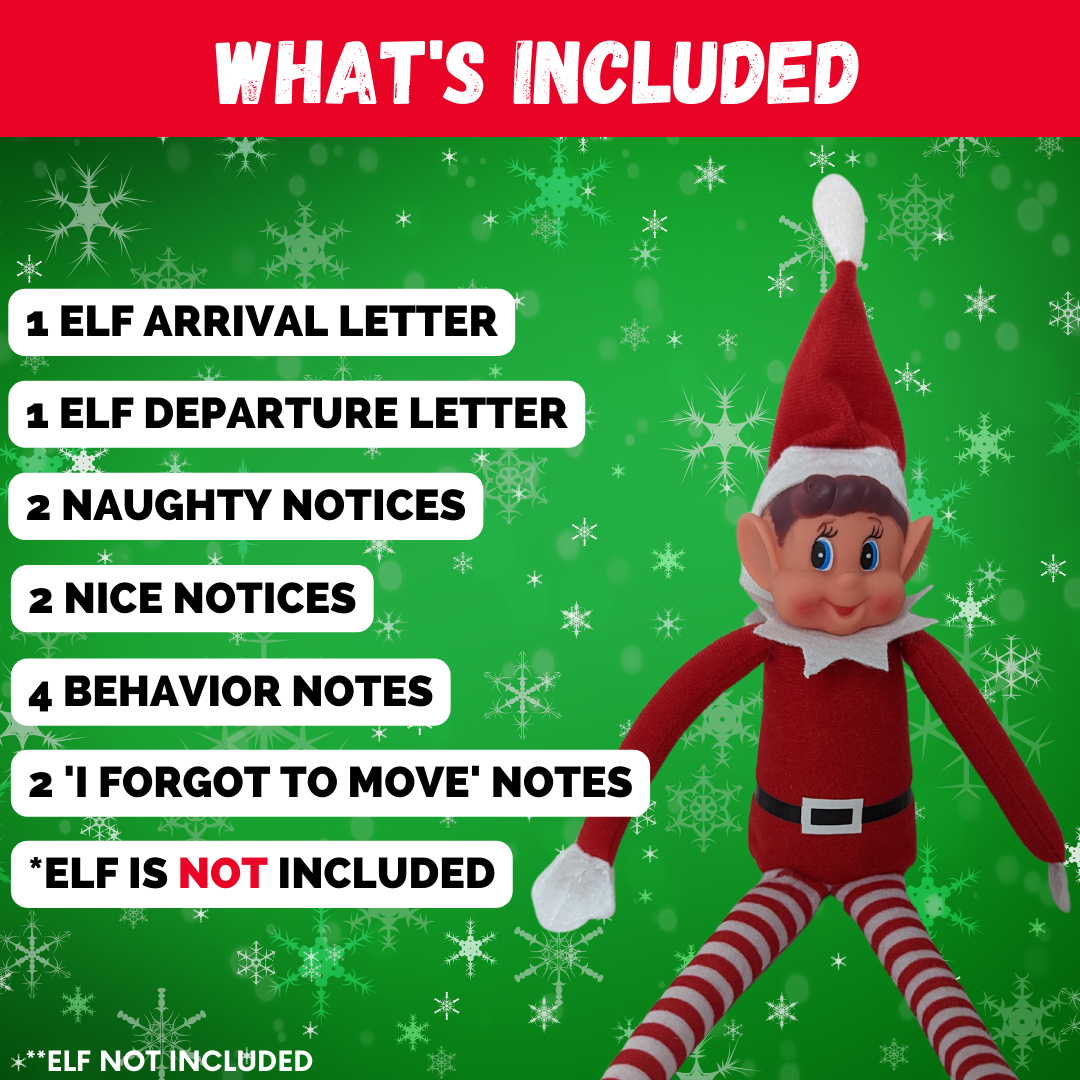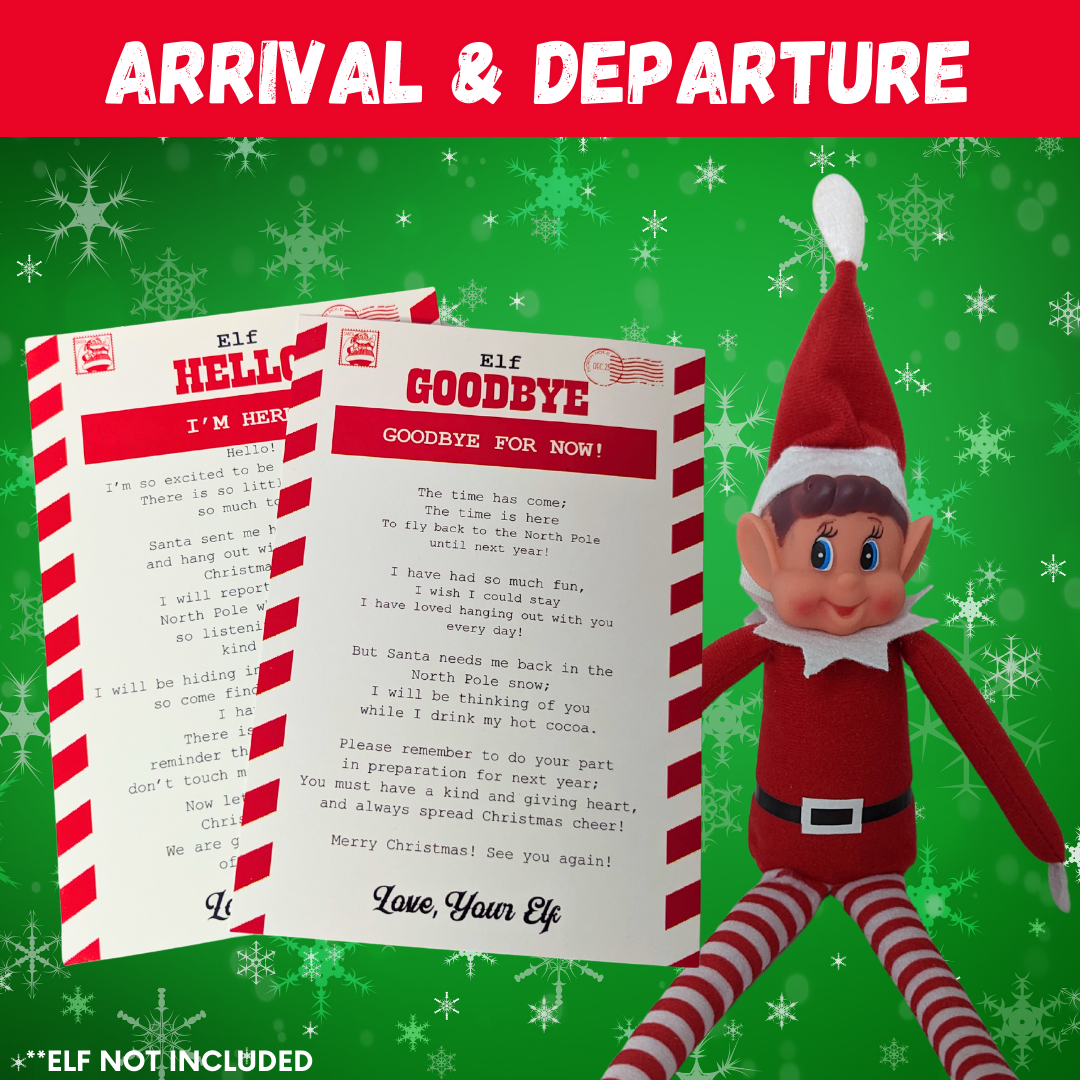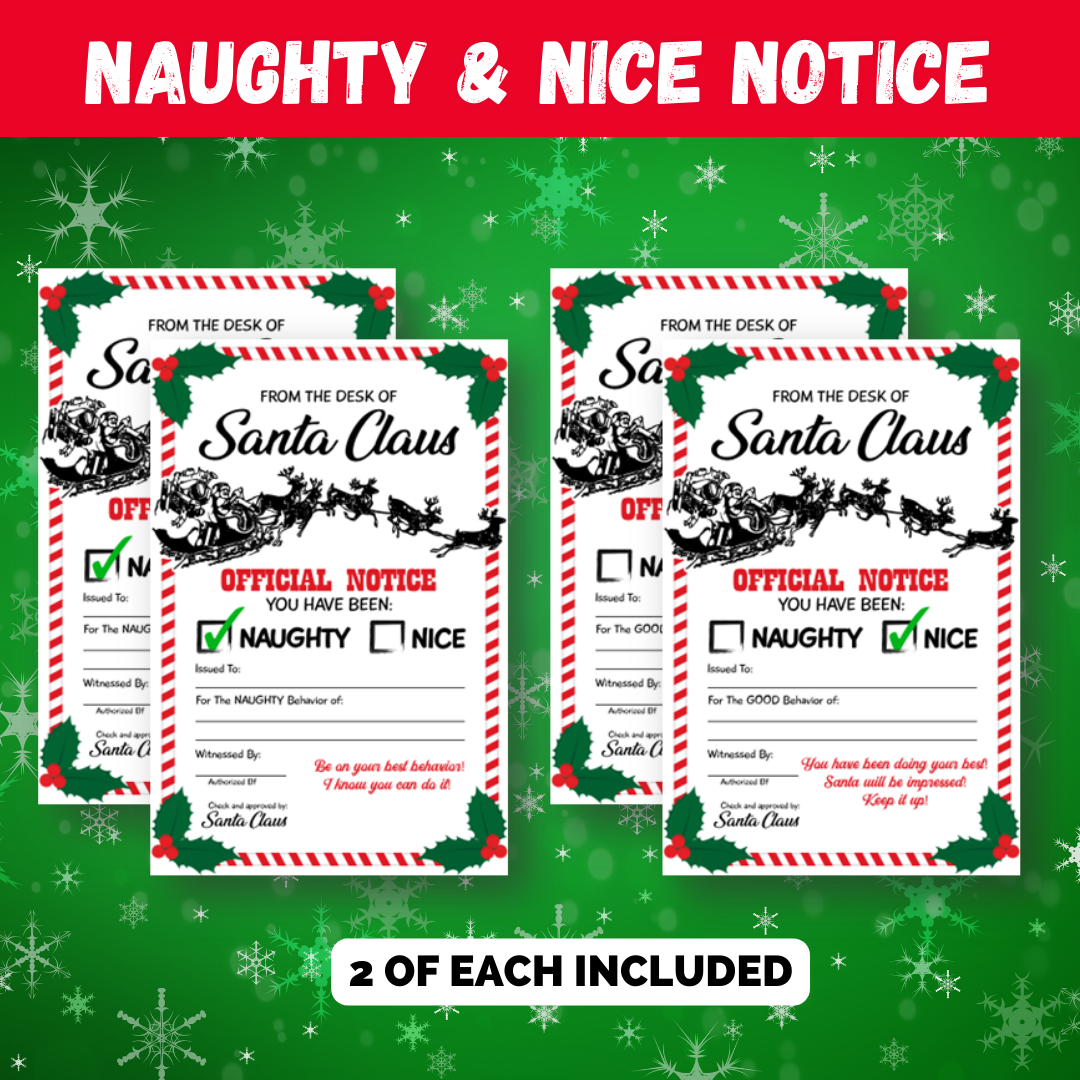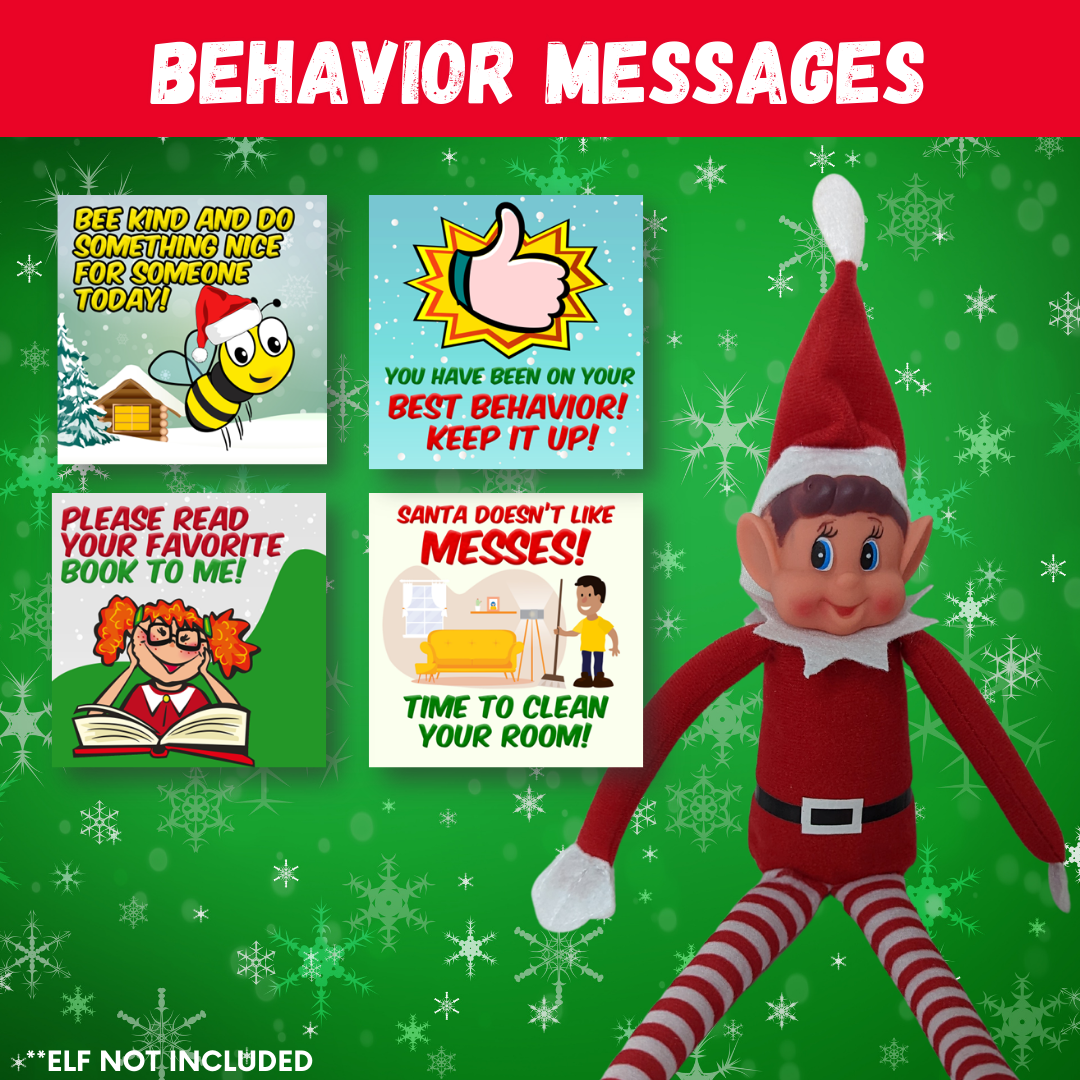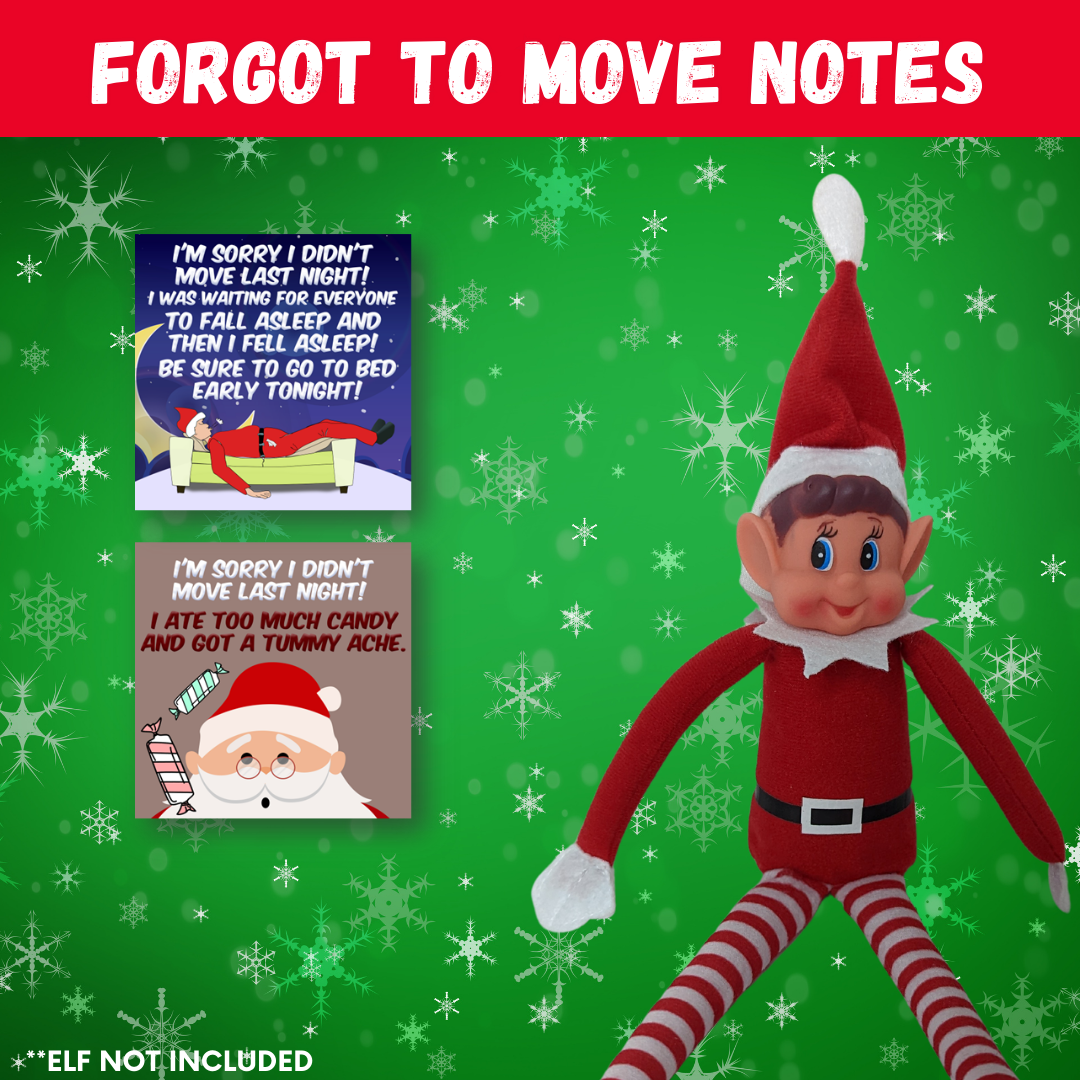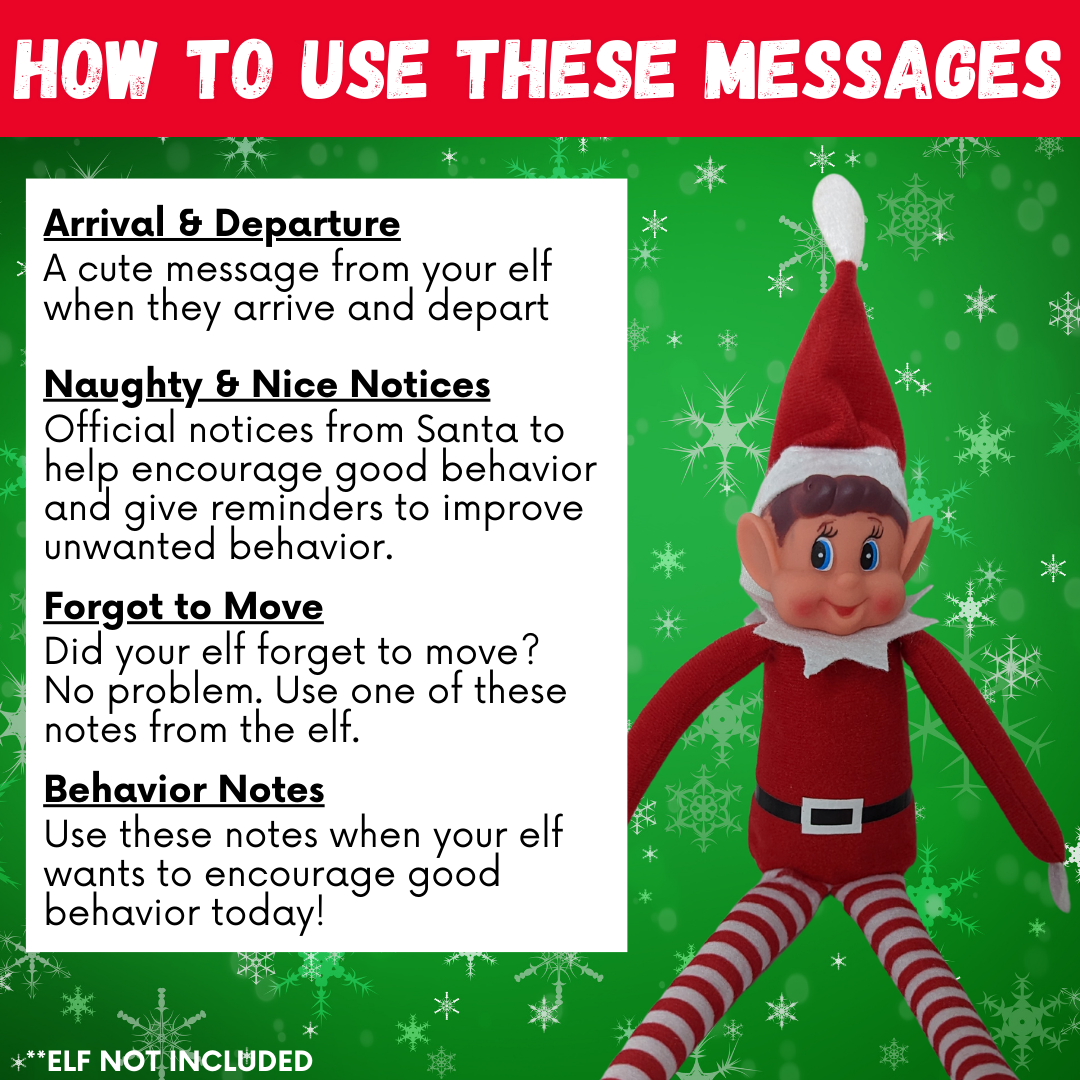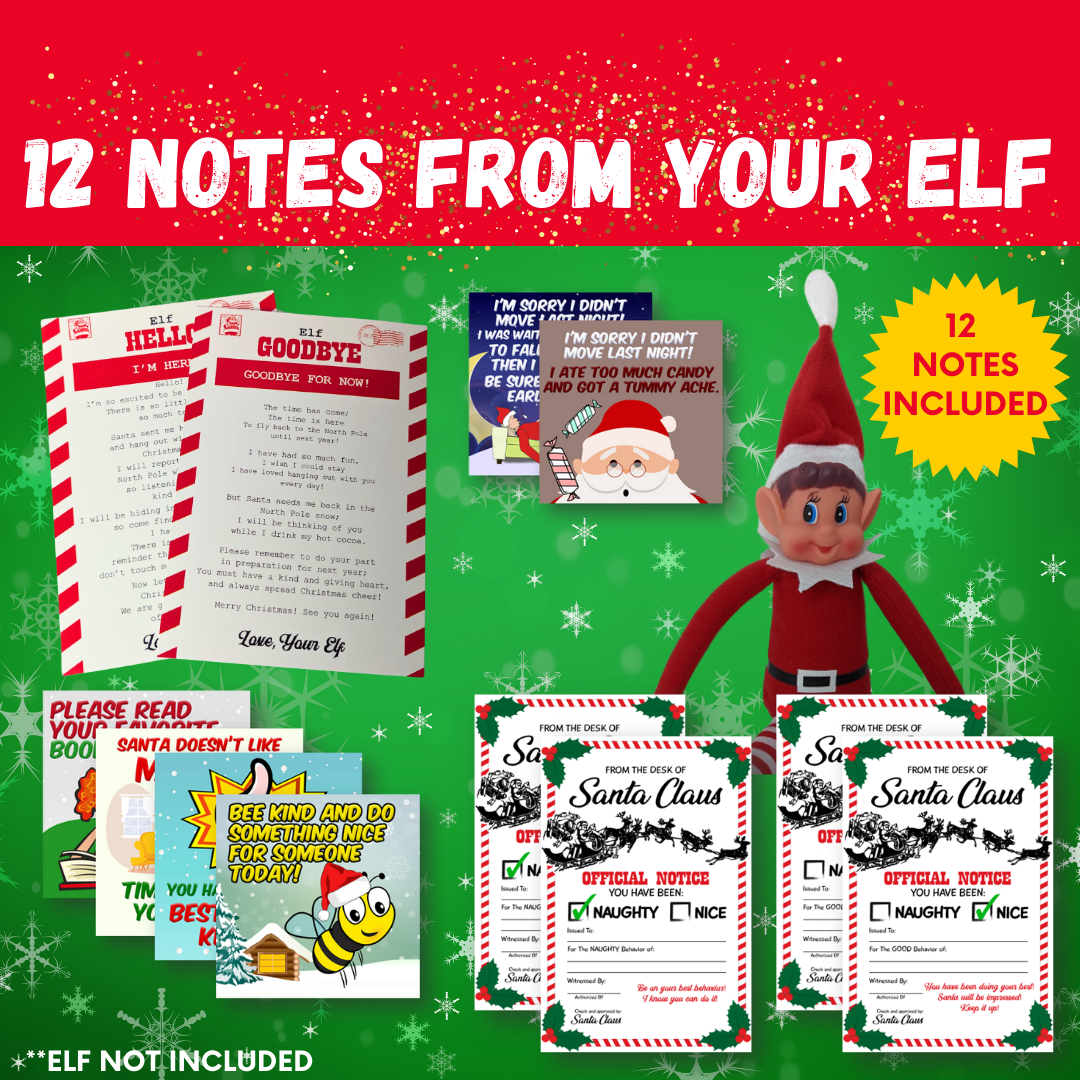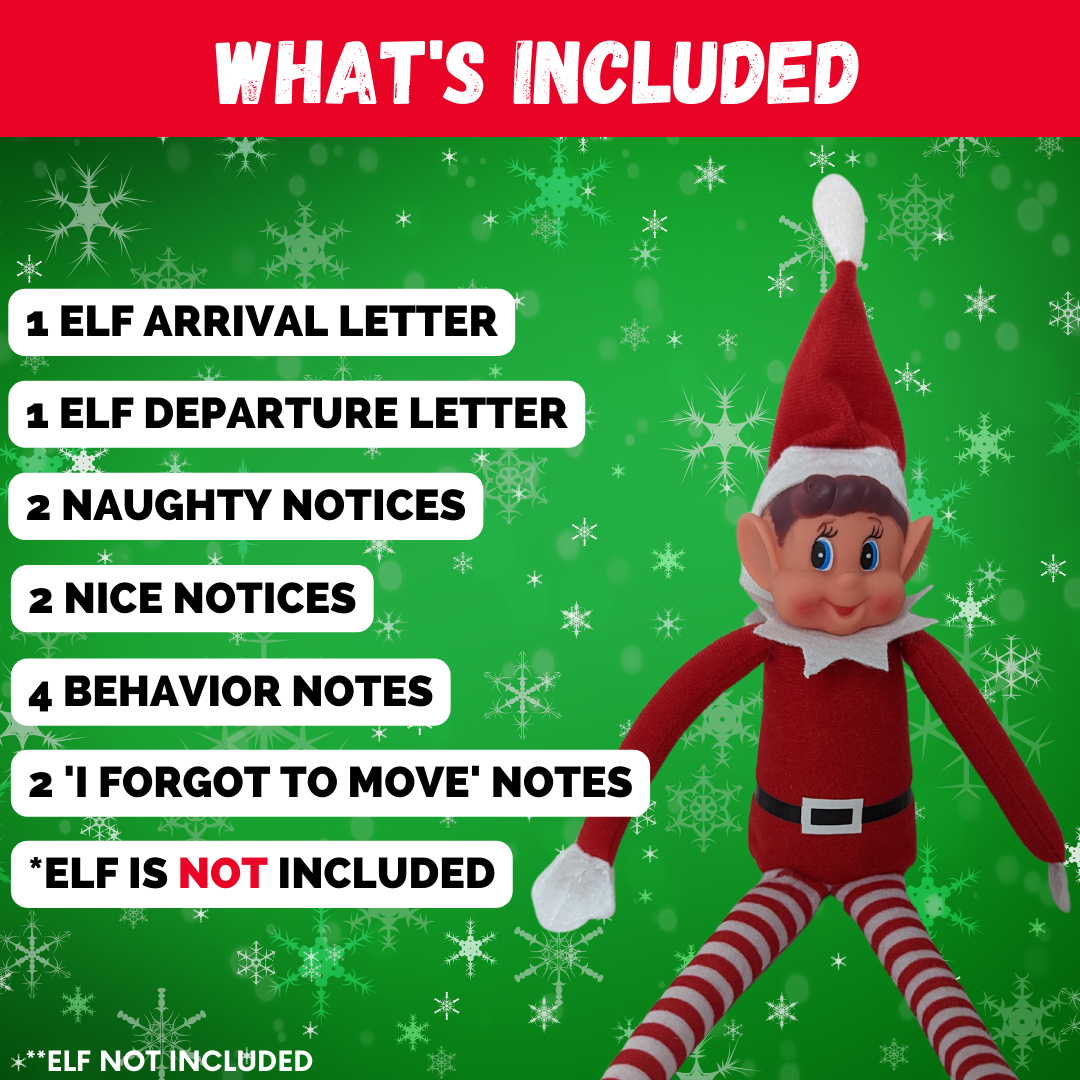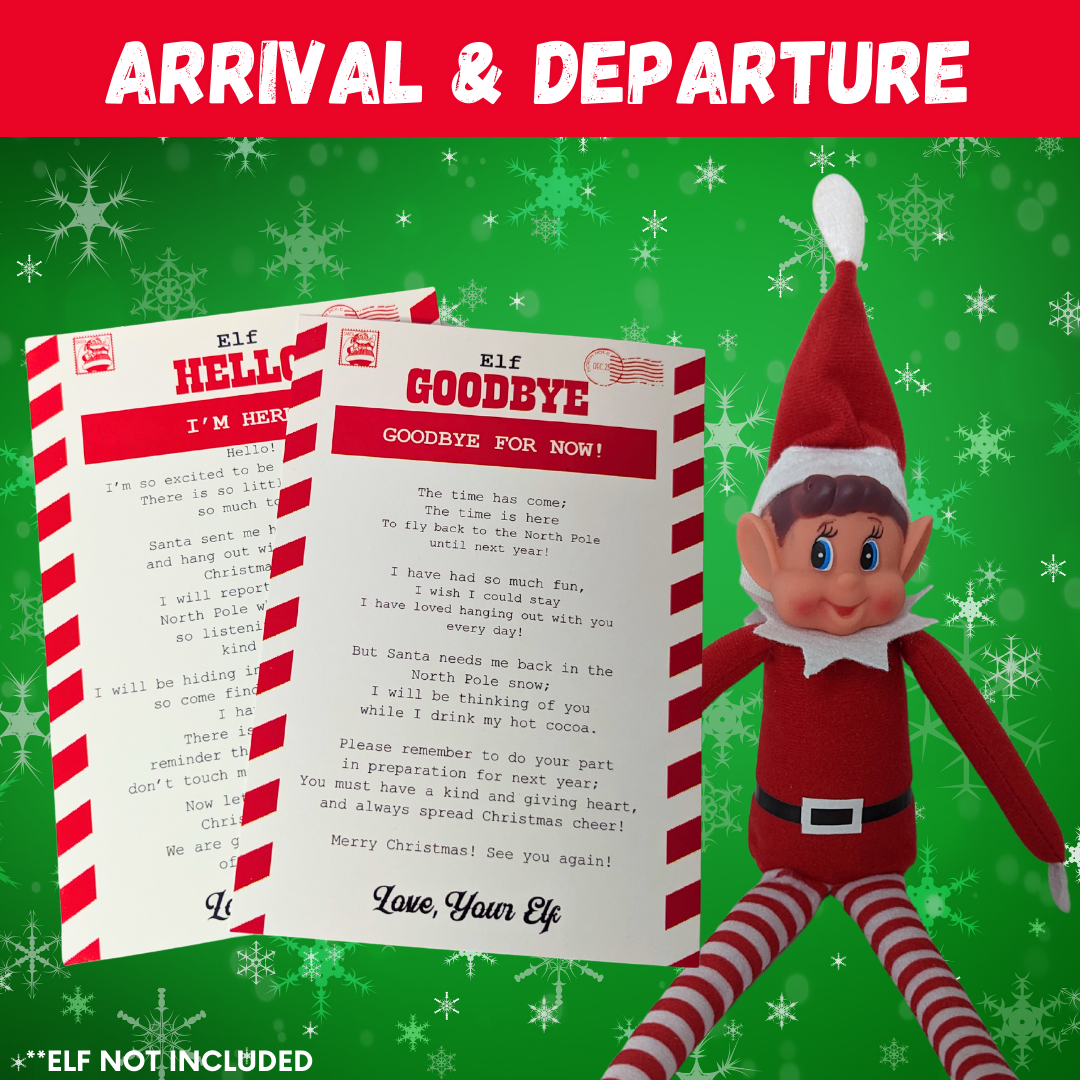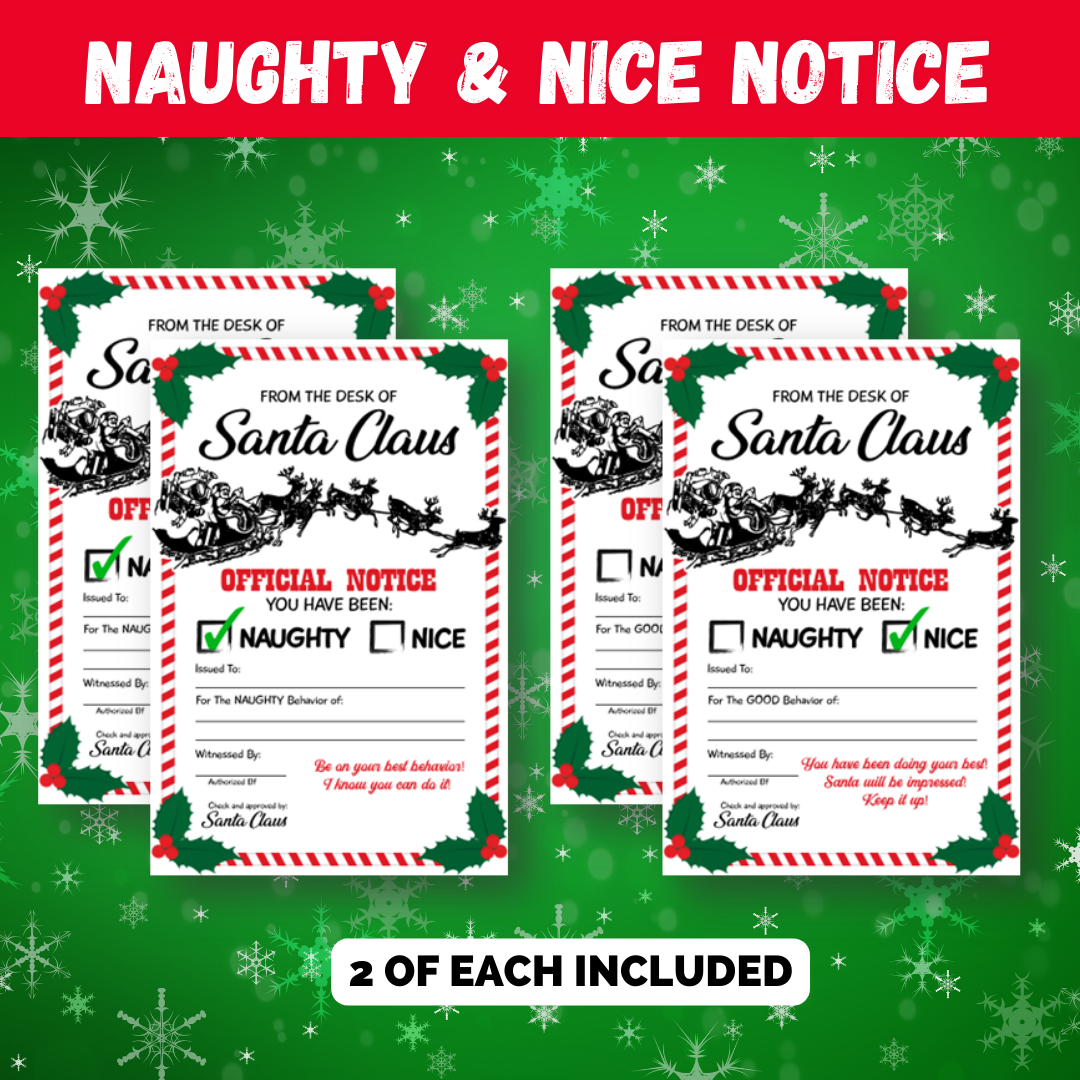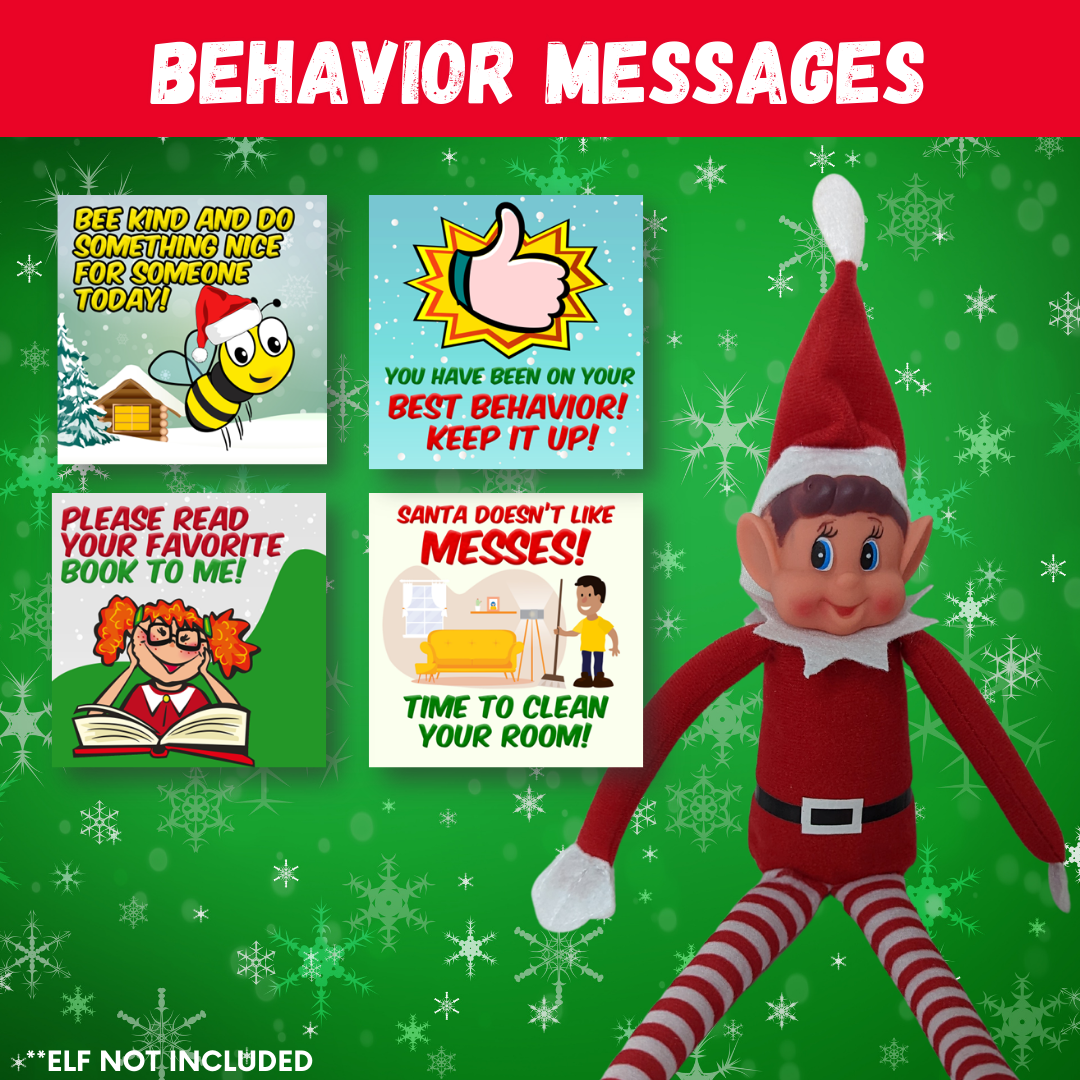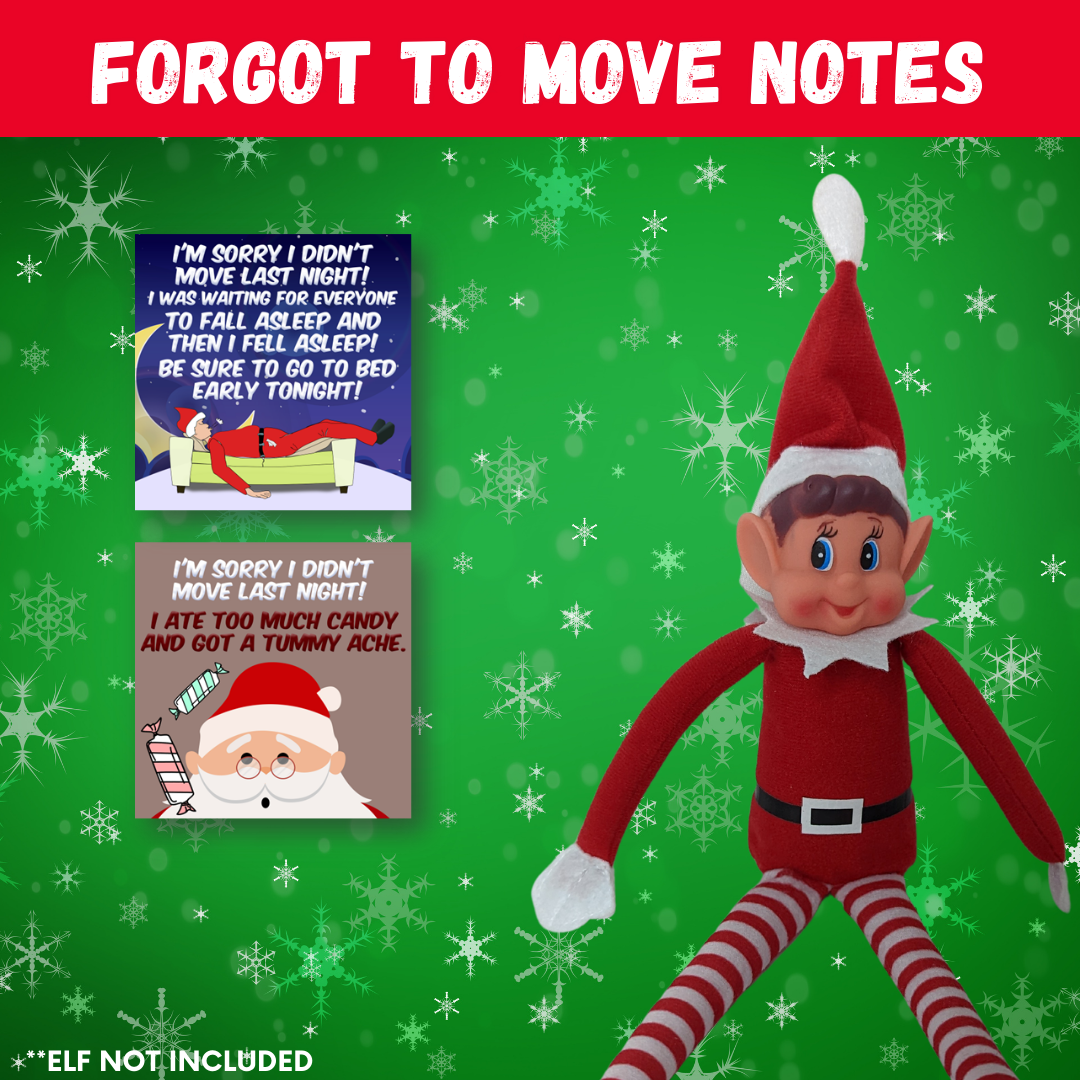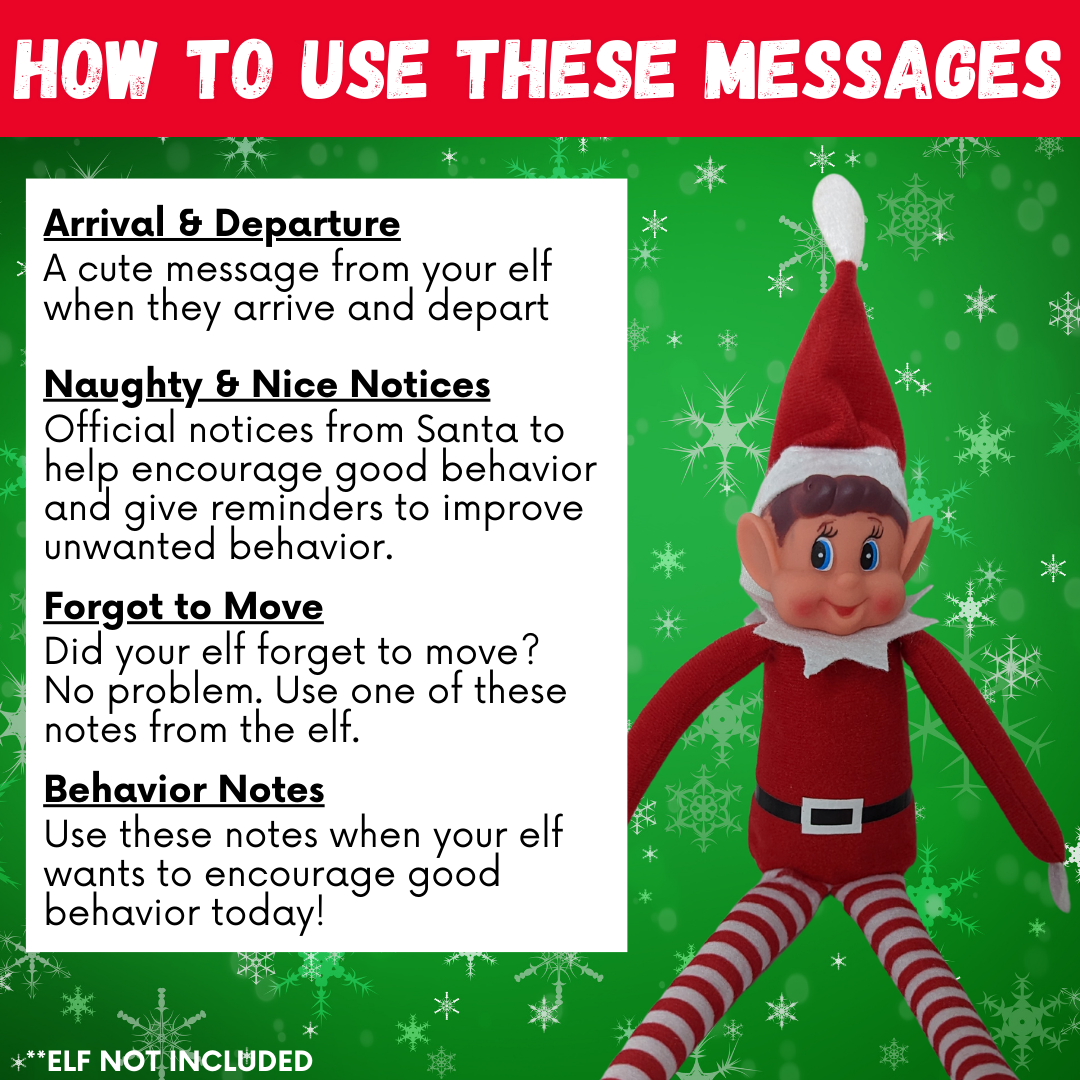 What's Included?
Activity Calendar
We provide a full calendar of acitivies with picture examples to make each night as easy as possible!
Arrival Letter
Guess who's here? The elf has arrived! Welcome your elf with a cute note to get everyone excited and a few reminders as well.
25 Elf Activities & Tricks
For unlimited fun and imagination. Create enchanting scenes with fun props this season. Every prop is made of the best materials so you can use year after year
Activity Cards & Sign Stand
Each day use a cute sign to go with your elf to bring a little joy and fun to each day.
Naughty & Nice Notice
Help encourage good behavior with these fun cards. Each card is signed from Santa for extra credibility.
Bonus Signs

Did your elf foret to move or accidentally get touched? These extra bonus cards will come in handy! We promise!
Magic Elf Glove

If your elf topples over or gets snatched by a furry friend, the glove can be used to pick up the elf to keep your elf's magic intact.
Discreet Packaging
Your kit will arrive in an unmarked box to ensure no ones curiosity gets them into mischief!
Departure Letter
When it's time to say goodbye to your special elf on Christmas Eve, your elf will leave behind a special note that your children will treasure for years to come.
Our Happy customers
Kathy L.
I struggle each year with keeping the elves and children engaged. My kids rage from 16-9 so this isn't something that I will be able to continue for much longer, but this kit had my 9 year old so confused. It was great. She kept asking how are these elves doing this?? The items included are items we dont normally use in our house so there were plenty of questions of how? Where? When did these things get here!! I recommend this for beginners and for those transitioning kids..
Amber M.
So glad that I ordered this kit. I orderd theb24 days kit, and am thoroughly impressed. We have had our elf for many years and I was beginning to get in a rut and hated messing with the elf. This has made it so much easier to deal with. The kit includes 24 days of elf, with the accessories for each on. There is a stand for the cards and even extra cards (a forgot to move card) and naughty and nice cards. We love it.
Nicholas R.
When I opened the package to check it out things looked great! I then realized I didn't have the stand for the cards. I reached out to the seller and they responded quickly and took care of the issue. The product is great and the kids love it. The customer service is even better!! Thanks again.
Jessica P.
I am so excited that I won't have to worry about the elf every night. The kit has every day listed and tells you what to do with all the supplies you need. Really cute elf signs and funny ideas for the elf to do each night. It will seriously make this so easy! The naughty and nice cards will be great! I am really glad I ordered this and can't wait to use it!
Exclusive Updates Delivered To Your Inbox
Be the first to know about new arrivals and sales, and stay informed on the latest products.